Selling A Home in Western New York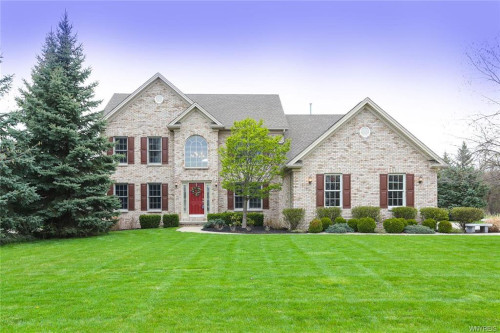 In today's competitive real estate market, it's tempting to think that houses sell themselves. They don't, but with the right realtor, listing a house can feel just about effortless. At the Enas Latif Sales Team, we're committed to working hard for our clients so they don't have to. Here are just some of the things we do to make selling a home in Western New York a simple, empowering, and rewarding experience.
Explaining the Process
Selling a house involves a lot of moving parts and many different people, from attorneys to appraisers to inspectors and beyond. From our initial consultation through to closing, we keep our clients in the loop and make sure they understand every step of the process, so they never feel lost or overwhelmed. We help coordinate the efforts of all parties involved, to keep everything on track while reducing the burden on the seller.
Doing the Research
Setting the right price for a listing is crucial. Price a house too high and you can turn off potential buyers. Meanwhile, price it too low and you stand to lose out on a significant profit. As experienced local agents, we know the Buffalo real estate market intimately. We stay on top of the latest sales data and aren't afraid to dive into the numbers. Armed with our thorough market analysis, our sellers can feel confident about asking a price that will appeal to buyers while maximizing return on investment.
Getting You Ready
As you prepare to show your house, it can be hard to know where to begin. Do you need to rearrange the furniture? Repaint the walls? Replace that old light fixture? We offer our clients expert advice on what is and isn't necessary, helping you prioritize and focus your efforts, and avoid unnecessary expenses. We also provide detailed check-lists on how to get every room of your house ready for showings, keeping the process organized stress-free.
Attracting Attention
Getting buyers' attention starts with beautiful photos. We work with seasoned real estate photographers to make sure your home is cast in its best light. Our efforts don't stop there. From writing an enticing listing that highlights your house's strengths, to feeding that listing out to all the right places, to building up excitement through our extensive social media channels, we do everything we can to make sure your house is noticed. Our comprehensive marketing strategy helps attract many potential buyers, increasing the odds of receiving multiple competing offers.
With high buyer demand and a limited housing supply, there's never been a better time to sell a home in the Buffalo Niagara region, but that means that now more than ever, it's crucial to choose the right real estate agent to manage the sale. At the Enas Latif Sales Team, we always go the extra mile for our clients. Our hard work cuts through the complexity of the process while boosting your chance for profit. To find out more about how we can help you sell your home, call us at (716) 417-4755, or fill out our Contact Us Form and we'll contact you as soon as possible.