Brittany Johnson
Licensed Real Estate Associate Salesperson     

"Start each day with a positive thought and a grateful heart.""

-Roy T. Bennett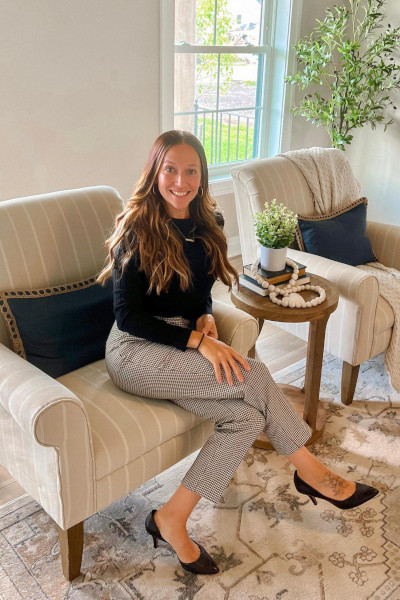 I am a Buffalo native whose passion is helping others. My business values are built on: Dedication, communication, determination and trust, while embodying empathy. As a homeowner myself, I have a first-hand perspective of what it is like being in the shoes of a client. With every client interaction comes a different story/walk of life. I love to explore these roadmaps and cater to the specific needs of each individual.
After 15+ years in the service industry, I learned valuable professional skills such as conflict resolution, customer communications and customer satisfaction. I am confident my eagerness to serve others will result in an unforgettable experience through all of your real estate buying and selling needs. I believe your home is your palace of peace and should be treated as such!
What Brittany's Clients Say:
Brittany is fabulous, from the first time we discussed that my wife and I were considering purchasing a new home, I knew almost immediately that Brittany was the agent for us. She took the time to get to know us on a personal level, listened to what we were looking for in a home, took the time to point out positives and negatives in each home we visited, and never once did she try to push a home on us, she was extremely patient with us and wanted to ensure we were happy and found the right home.  
I can't say enough about Brittany on a personal or business level, she truly is a great person and agent, I will be recommending Brittany to anyone I know that is looking to buy or sell a home.
– Client Review
In my spare time you will find me playing pastry chef in my kitchen. I have two sons, Nico and Camden, who keep me on my toes and make life so incredibly fulfilling. I enjoy spending time in nature with my family, traveling & exploring new places. I love a good podcast, trying new restaurants/cafes and I believe coffee is the most important meal of the day.