What Are Buyers and Sellers Looking For?
As the weather gets warmer here in Buffalo, many homeowners start to think more about making home improvements. But not all home improvements are created equal. Whenever you consider doing work on your home, it's important to think about how much value you're adding, and what your return on investment will be. As experienced Western New York realtors, we at the Enas Latif Sales Team understand what buyers are looking for in a home, and we know how sellers can get the most out of the work that they do. Here's some advice we often give our clients.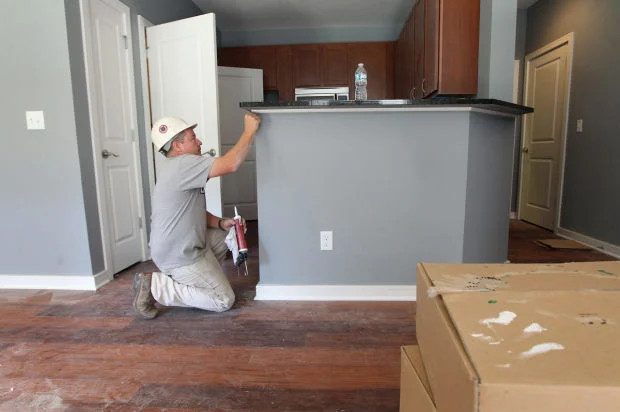 Be Smart About Kitchens and Bathrooms
When buyers tour a home, they usually pay the most attention to the kitchen and bathrooms, so it's of the utmost importance to show these rooms in a good light. Unfortunately, kitchen and bathroom remodels are some of the most expensive home improvements you can make, but it's important to keep in mind that they often pay for themselves in terms of value added to a home. That said, rather than go all out on a complete remodel, a better choice may be to make a few strategic improvements, such as repainting, refinishing surfaces, and upgrading the appliances. This more targeted approach can be less costly and lead to a greater return on investment.
Curb Appeal Matters
Any realtor will tell you that curb appeal matters, even in a competitive housing market. The more attractive and inviting a home looks on the outside, the more buyers will be interested. That's why exterior home improvements have some of the highest returns on investment of any home projects, including garage door replacement, vinyl siding replacement, stone veneer siding, and more. Some improvements that make your home look good on the outside, such as vinyl window replacement, also have the added benefit of improving the energy efficiency of your home, which can be a major selling point for potential buyers.
Prioritize Essential Maintenance
Even if your home has a shiny new kitchen and bathroom, buyers aren't likely to overlook obvious maintenance issues, like water in the basement or a leaky roof. For this reason, it's important to always prioritize essential home maintenance, even if it means forgoing improvements that are more cosmetic. For example, given the choice between buying a house with a brand-new roof and a functional but dated bathroom, or a house with a 30-year-old roof and a newly remodeled bathroom, most buyers will pick the new roof.
Consider a Home Equity Loan
Thanks to the recent surge in property values, many homeowners find themselves sitting on a significant amount of equity. With interest rates still relatively low by historical standards, this presents an exciting opportunity to finance improvements through a home equity loan. In fact, according to a 2021 study by Lending Tree, out of more than 2 million homeowners surveyed who were seeking a home equity loan or a home equity line of credit, about half were doing so primarily to make home improvements.
Think About Upgrades When You Buy
Thinking strategically about home upgrades is just as important for prospective buyers as it is for sellers. In today's competitive market, rather than focus on fully updated homes at the very top of your price range, some buyers might be wise to consider homes in need of a few upgrades that are more within budget. Use the extra money to make a few judicious improvements, like a minor kitchen remodel, and you can feel confident that you'll get a return on your investment as the home's value increases.
Taking on a home improvement project is a big decision, and its financial ramifications can extend well into the future. If you need advice on what improvements are worth it, and on how you can maximize your return on investment, the Enas Latif Sales Team can help.