We Thank You for the Outpouring of Generosity in Our Community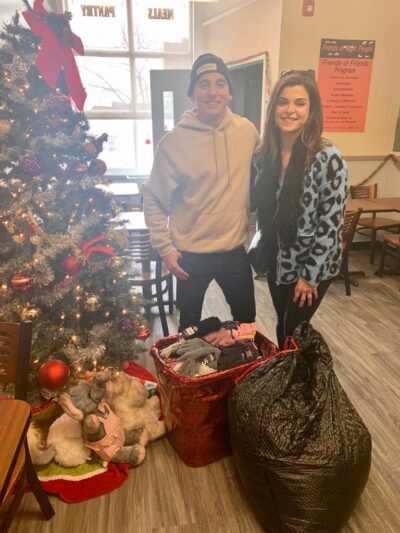 As realtors, we firmly believe in the importance of serving our local community. Every time we help a client buy or sell a home, we're helping to shape the community around us, and we take that responsibility very seriously. But our commitment to the Western New York community doesn't just extend to our involvement in the Buffalo area real estate market. At the Enas Latif Sales Team, we're always looking for other ways to contribute to our community.
Small businesses are the cornerstone of any successful community, and in difficult economic times, it's essential that small businesses stick together. That's why, during the COVID-19 pandemic, we started a Buffalo Burbs group on Facebook, to spotlight Western New York small businesses, bring those businesses together, and connect our clients with those businesses. By calling attention to our fellow small businesses, we've ensured that those businesses will continue to see community support, even during the challenges of the pandemic.
We've also used our own social media channels to support local companies. When we hold online contests, we make a point of buying prizes bought from area businesses, and we make sure to highlight those businesses through the contests. Additionally, we've offered free professional video services to Buffalo small businesses to help them promote themselves online during the pandemic.
Supporting the community also means helping those who are less fortunate. The holiday season, especially, is a time to give back and reflect on people in need. That's why we spent the month of December collecting new and gently used blankets to donate to Friends of Night People, an important Buffalo organization that helps the poor, homeless, and destitute.
We'd like to thank all our clients who donated blankets—we continue to be inspired by the outpouring of generosity in our community. If you'd like to learn more about the essential work Friends of Night People does, visit friendsofnightpeople.com.
While we work hard to support the Buffalo community, we also know that the Enas Latif Sales Team would not function without community support. We rely on buyers and sellers to trust us with their real estate needs, and on investors to look to us for our real estate market expertise. We appreciate the support you've shown us, and we look forward to continuing to serve you in the future. If you ever need our assistance, call us at (716) 417-4755 to make an appointment, or visit us online at www.EnasLatifSalesTeam.com.