Using Technology To Make The Real Estate Process Safer And Easier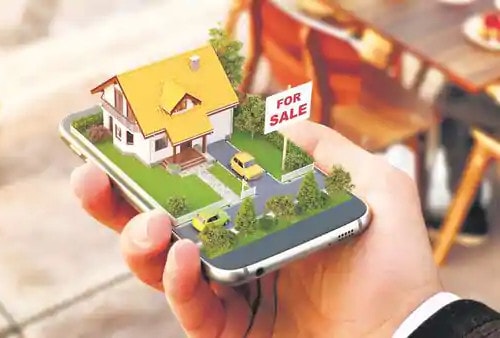 The COVID-19 pandemic has made everyone change their routines and behaviors, and the Enas Latif Sales Team is no exception. When it comes to changes, it's easy to dwell on the negative, but we believe many of the changes we've been implementing at our business have been positive developments for us and our clients. In particular, we've been using technology to make the real estate process safer and easier for everyone.
For example, since the implementation of social distancing, the Enas Latif Sales Team has been conducting virtual client consults over Zoom. While video conferencing sometimes gets a bad rap, we think this has been a useful change, and we hope you agree. On top of ensuring everyone's safety, virtual meetings save time by cutting down on travel. This lets us reach more clients in the same amount of time. Additionally, conducting business over Zoom allows for more flexibility. More than ever, you're able to work with us on your own schedule, on your own terms.
We've also been using technology to provide alternatives to in-person open houses and showings. We've conducted remote open houses through Facebook Live and used a 3D tour tool so buyers can virtually walk through homes. Of course, seeing a home in person remains essential to most buyers before making a final decision, but these virtual alternatives offer a better way to narrow down the options. This saves buyers from having to visit dozens of houses, only to find that most don't meet their needs.
Meanwhile, online showings create a less intrusive experience for sellers. With virtual tours narrowing the field to only serious buyers, sellers have fewer in-person showings to accommodate. They no longer have to vacate their home at all hours, and they don't have to worry about lots of strangers passing through the house.
As you can see, we've been implementing changes at our business, but the decision to buy or sell a home is a major change too. If you need help navigating that process, the Enas Latif Sales Team is here for you. Call us at (716) 417-4755 to set up an appointment, or visit us online at www.EnasLatifSalesTeam.com.