Reasons to Move to Buffalo, NY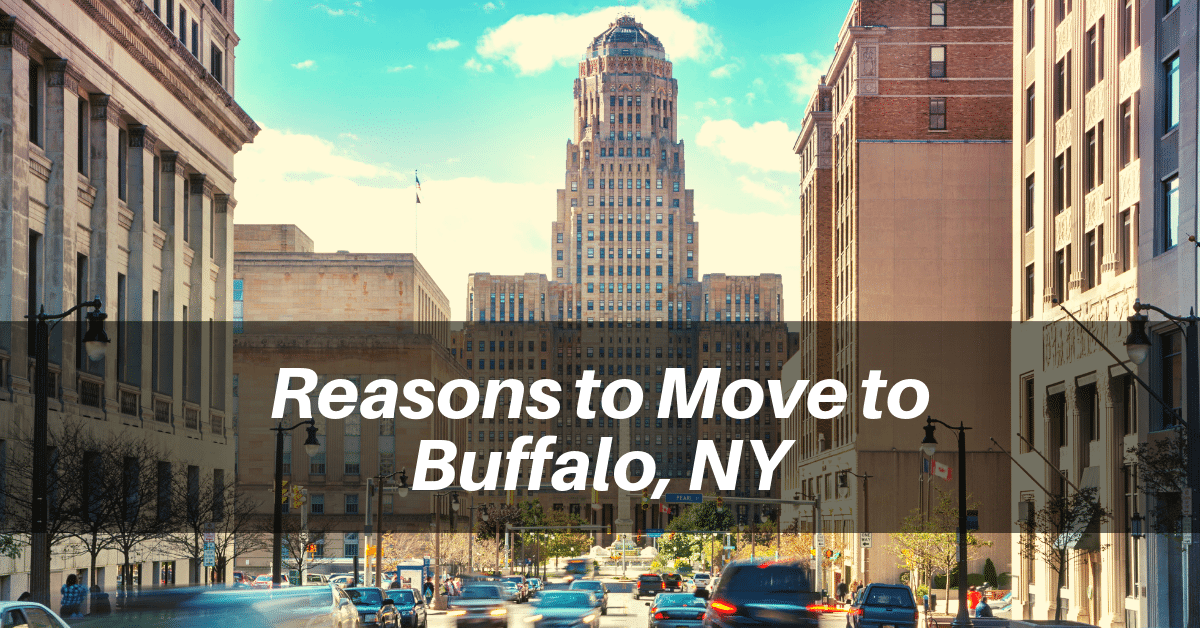 BUFFALO, NY – The overall development of the United States is not determined by a specific part of the country, but it is determined by the combined efforts of the states, counties, metro areas, and cities. This development, which has influenced all the sectors in the country, has caused residents to enjoy a high quality of life. Amongst the major contributive states is the US state of New York. With over 19million residents, the state is known to be the fourth most populous state in the country. The state of New York is not only known to be home to the largest city in the US, but it is also known to be the third-largest economy in the country thus serving as one of the highest contributors to the national economy.
While New York City in the state of New York has gained popularity over time, Buffalo has become the new relocation city for both locals and non-locals. As a city located in Western New York, Erie County, Buffalo is known as the second most populous yet affordable city in the state.
Population Growth
Due to the economic recession, it was noted that the Buffalo city was part of the major cities that lost a lot of residents. However, the past few years has recorded a 10% growth in the number of families and millennials (who aim to build a family) moving to the region. Over 200,000 residents living in Buffalo are adults, including over 30,000 seniors.
Real Estate in Buffalo, Erie County
Affordable cost of living, good weather condition, and high quality of living have significantly led to an increase in population in Buffalo. Families and Millennials have stated that they moved to Buffalo because of its affordable cost of living as compared to New York City. Investors have also stated that investment in Buffalo real estate is more affordable than that of NYC. This increase has also caused a significant boom in the city's real estate as low housing cost placed homeownership within reach of migrants.
Buffalo median home value is estimated to be $136,000, which shows a 14.3% increase in the city's home value. Since its growth, Buffalo real estate market has revealed a 2% increase in median home sales and a 7% increase in rent every month.
Although the housing market decline in 2007 led to an increase in the demand for single-family rental properties, About 52% of residents in Buffalo own a home. 46.83% of the city's housing unit is known to be small apartment buildings, 33.89% accounts for single-family detached homes, 16.28% accounts for high rise apartments while 2.74% accounts for attached homes. This unusual housing arrangement makes Buffalo a compact and walkable city with a lively downtown.
Recent reports have also revealed that the real estate market in Buffalo increased by 55.05% in the last 10years and 8.07% in the last twelve months. This has placed Buffalo in the top cities for real estate appreciation.
Enas Latif Sales Team
As the real estate market has been predicted to rise by 7% in 2020, you can benefit by buying a new home or benefit by selling your home in a bid to re-invest to make better ROI.
At Enas Latif, we believe that the real estate sector of Buffalo will continue to be on a high and there is no reason for you to miss out. So, we save you the stress of finding the best buyer for your home or the best house that meets your needs by solving your needs. As we understand the Buffalo, NY market, we make use of the latest marketing techniques to help secure your financial future.