Buy Home in Cheektowaga NY
About Cheektowaga, New York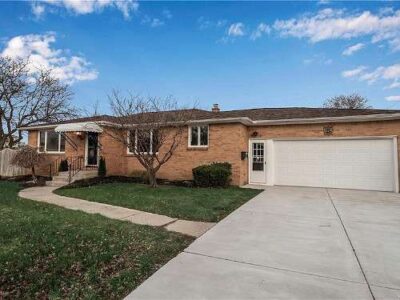 Positioned just a short drive from Buffalo and Lake Erie, you'll find the vibrant town of Cheektowaga, NY. Originally part of the Iroquois Nation's lands, the town's name means "Land of the Crabapples" in the Iroquois language. Cheektowaga is the second-largest Buffalo suburb and is known for the regions largest shopping mall, natural beauty, and tight-knit, welcoming community.

Choosing a home is one thing, but finding the right neighborhood to put your roots down in so much more. As the second-largest suburb in the Greater Buffalo Area, Cheektowaga includes many welcoming neighborhoods to choose from. The main zip codes in Cheektowaga are 14043, 14206, 14211, 14215, 14221, 14224, 14225, 14226, and 14227.

View up-to-date homes for sale in Cheektowaga, NY at a any price point you desire. See residential and commercial properties of Cheektowaga real estate. We list all available housing in Cheektowaga, NY. View the reviews, costs, details, and photos of Grand Island, New York Homes.
LEADING REAL ESTATE AGENTS IN CHEEKTOWAGA, NEW YORK
Top 1% of Local Realtors
Located in the Williamsville, the award-winning Enas Latif Sales Team provides expert real estate insight, guidance and representation for discerning residential and commercial property buyers and sellers in the Buffalo area. Whether you are looking to buy or sell your home, the Enas Latif Sales Team is your premier resource for all real estate information and services.
The Enas Latif Sales Team is a leader in the Buffalo area real estate industry. We are a tight knit company of real estate agents & brokers servicing every neighborhood in the Buffalo area. We have listings in all Western New York area you can buy home in Williamsville NY with the Enas Latif Sales Team. Our website provides free access to the largest real estate database in these prime New York State neighborhoods.
Buy Home in Cheektowaga NY
Speak With A Real Estate Agent Now!
LET THE ENAS LATIF SALES TEAM HELP YOU BUY OR SELL YOUR NEXT HOME
Contact Us
Are you ready to find your dream house,
apartment, or condo?