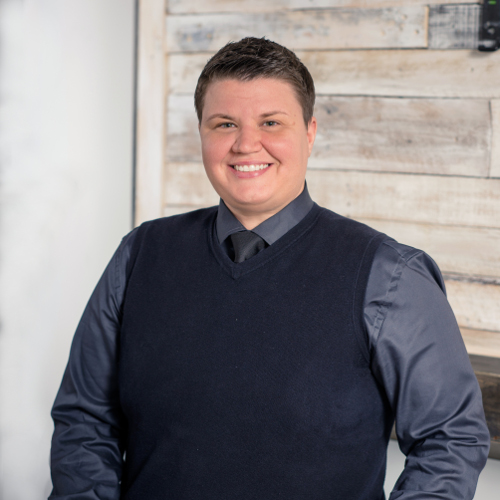 Amber Buday
Licensed Real Estate
Salesperson


HELLO THERE!
Follow me on social.

Amber_Buday
"In a competitive and challenging market, it is important to feel educated and empowered when making one of life's most important and exciting decisions. I am honored to be chosen by my clients to play a role in this decision, and I would love the opportunity to help you with yours."
MY EXPERIENCE
As a full-time agent, I have worked with hundreds of clients looking to buy and sell homes. My specialties include both the buying and selling process for homeowners and investors. It is important to choose an agent that is confident in their ability to discuss a home's mechanics, issues that may arise during an appraisal, and market factors directly related to their clients areas of interest. It is my goal to make sure that clients feel supported throughout the entire undertaking, from initial search to closing. Whether you are looking for your first home, or well-versed in the process, my job is to ensure that you and your interests are treated with the most care and consideration.
"As a first time home buyer, I could not have hoped for a more pleasant and informing experience. Amber was highly recommended by several close friends who had shared similar experiences in home buying. From the first property we looked at together, it was evident Amber has an unrivaled eye for details in homes that span several decades and exist in Buffalo's varied neighborhoods."
– Tyler J Smith
"I can't say enough about how much I enjoyed working with Amber. My fiancee and I first met her very briefly at an open house that she was holding. We quickly realized that we weren't in the right house for us and headed home.
Throughout the whole ordeal Amber was instrumental in helping us stay positive, focused, and sane. She was hugely supportive, she was a great advocate for us, she kept us informed as much as possible, and we're enormously grateful to her."
– Tim Gallagher
"What I especially liked about Amber was how she pointed out all the flaws in the houses we were looking at and showed me how to spot things on my own – what to look for in the roof, foundation, furnace, electrical, resale value, etc. She is extremely knowledgeable in all these areas."
– Patrick Fanelli
"Amber went above and beyond for my husband and I throughout the entire house buying process. She was knowledgeable about the mechanics of the homes, had great advice to give on different aspects of the process (bidding etc.) and extremely helpful with keeping the lawyer/selling agent/bank all on the same page and moving forward. I don't think we would have closed on time if it hadn't been for her facilitating the communications between the groups. I would work with her again if we needed to move without any hesitation."
– Victoria Y.
Contact the Enas Latif Sales Team
Whether you're buying, selling or just looking for some local knowledge, we're always happy to help.