Denny Dong
Licensed Real Estate Salesperson     

" We only have one attempt at life, so make it count! "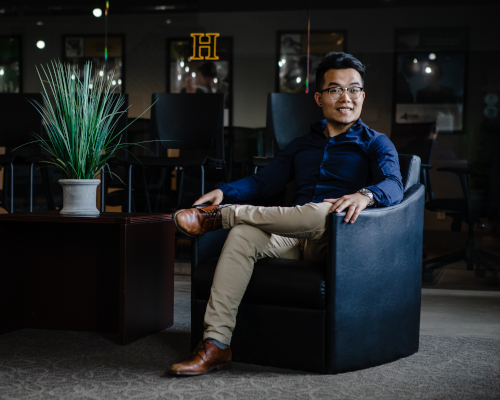 Denny graduated from University at Buffalo with a Business degree and double concentration in Finance and Human Resources, struggling to decide where to start his career. With an open mind, Denny interned with the Enas Latif Sales team and not only did he fall in love with real estate but also working with the team.
Just having the opportunity to help a family find their right home can be such a gratifying and exhilarating experience for Denny. Denny's continuous willingness to learn and grow will help him provide an even more exceptional service for his clients.
What Denny's Clients Say:
"This man was exceptional. After 2 months of searching for a 2-bedroom apartment, Denny got us secured in a beautiful apartment in Depew, Buffalo only after 3 days of hunting. He was very helpful, honest and organized." – Jamal Suboh
On A Personal Note…
From karaoke to snowboarding, I enjoy a variety of activities and spending time with my friends and family. Being a super foodie, I dream of traveling the world and exploring the different flavors of each culture.